At Allendorfer Roofing, we provide comprehensive roof repair and maintenance services to ensure your Chicago property stays protected and in excellent condition.
chicago roof repair and Maintenance Programs
Regularly scheduled roof inspections and maintenance is very important to maximize the life of an existing roof system. Many roofing manufacturers recommend or require annual or bi-annual inspections of their roof systems to maintain validity of their warranties. We at Allendorfer Roofing Company, Ltd. feel it just makes good sense to have a professional watch over and maintain your roof on a regular basis.
Weather extremes in and around the Chicago area are brutal on roofing systems. Heavy rains, wind and hail can damage commercial roof systems, industrial roof systems and residential roof systems in spring, summer or fall. Winter winds, heavy snow fall, temperature extremes causing expansion and contraction and freeze/thaw cycles can wreak havoc with most roof systems.
Most commercial, industrial and condominium buildings have roof-top mechanical equipment which get serviced or replaced regularly. Satellite dishes are being installed on many residential, condominium and apartment roofs. Between roof traffic and contractors who don't properly protect the roof can result in extreme wear or damage to the roof.
Chicago Roof Maintenance & Repair Done The Right Way!
With scheduled roof inspections in the spring and/or fall we can locate and repair small problems before they become large, damaging leaks. During our inspections, our trained staff will look for and remedy open pipe flashings, open field seams and caulk joints, plugged drains and rooftop debris. We can help you get the most out of your roofing investment.
An often overlooked aspect of roof maintenance is the reflectivity of some flat roof systems. Not only do reflective coatings protect your roof, they save on energy costs to cool your building as well as reducing heat island effects in populated areas. Unprotected asphalt roofs, including modified bitumen roofs can degrade from the sun's rays. Asphalt-based aluminum and acrylic coatings can help protect, and add years to the life of your roof. There are coatings available for most single ply and metal roof systems.
Frequently Asked Questions
My roof leaks. Do I need to have it replaced completely?
Not necessarily. Repair work is very common and can remedy some problems. We would have to inspect the damage to see if a repair is all that is needed.
How can a building owner recognize when a roof system has problems?
How can a building owner recognize when a roof system has problems?
What are my options if I decide to have my roof replaced?
After inspection, depending on the roof, we can come up with choices and pricing. We would move to product selection as our next step.
We ask for a deposit, usually pay your balance on net 30.
Are your roofers your own employees or subcontracted?
Residential is subcontracted with a consistent company. Commercial is all in-house.
Do I need to be on site while the work is performed?
No, but some specific access might need to be set up ahead of time.
Here For All Your Roofing Needs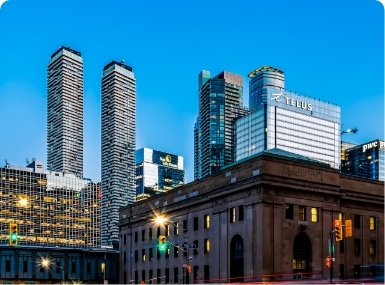 Commercial roofing solutions from Allendorfer Roofing ensure durable and reliable protection for your business.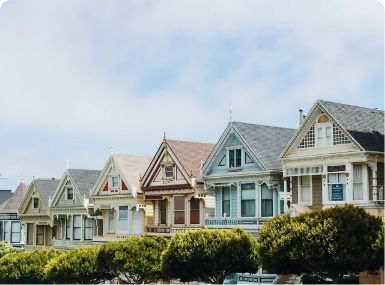 Allendorfer Roofing provides custom and high-quality residential roofing solutions for a safe and beautiful home.
We offer durable and efficient industrial roofing solutions to keep your operations running smoothly.
Get a precise and fair roofing estimate from Allendorfer Roofing to plan your next roofing project with confidence.
BUILDING A BETTER TOMORROW
Get Back To What Matters Most
Get Started With Allendorfer
Excelente trabajo
My front porch roof and gutters were destroyed by a fallen tree during a storm. I received three bids for the job and Allendorfer came in the middle, but they were the most thorough in terms of their written estimate. Work went smoothly once they received the deposit and the work was done very well. Communication with the office was great. I plan on working with Allendorfer in the future for any roofing and gutter work and will recommend to friends and family.
Outstanding job. Did a 90' x 30' flat condo roof in the 60656 area. Starting work on a 40+ year disaster and left it a "shining gem". Commercial gutters, downspouts, rebuilt the chimney and installed a cap. Building is unrecognizable. The top floor can't say enough good things about the insulation and noise reduction. If you are looking for decent, honest people who know their stuff than please give them a chance. Fair pricing, top quality materials (not second hand knock offs) and punctual top notch performance. Thank you Rich and crew for an outstanding job, peace of mind, patience and a sense of humor.
Excellent roofers who were punctual, hardworking and did a great job fixing our roof. We recommend Allendorfer Roofing as a professional and honest company that does the job. Thank you Conrad and Richard and your roofing crew.