Transform the look of your home with Allendorfer Roofing's top-quality vinyl, wood, and cement siding services, designed to enhance your home's beauty and protect it from the elements.
Vinyl, Wood & Cement Siding​ Contractor
Allendorfer Roofing Company has been siding homes in Chicago and surrounding suburbs for many years. Times have changed and so have the materials of siding. No longer is masonite, asbestos and composite fiber, soft siding used. 
Today the choices consist of aluminum, vinyl, cement board and cedar or redwood. Our highly trained installers can transform your house into an eco-friendly, beautiful home.
*All siding applications can receive insulation of varying thicknesses and housewrap. All trim and flashing is included with all installations.
At Allendorfer Roofing, our team of experience shingle installers are fully committed to providing out customers with outstanding service.
While choosing to install shingles on your own is an option, we do not feel that it is the best way to get the job done. Our roofers have the tools and necessary training to get the job done right, and in a timely manner.
We are fully committed to the job and pay attention to detail in our work. If you want shingles installed on your roof, or you need to repair an area where shingles were blown off during a storm, we are eager and ready to assist you. Our team is familiar with installing all sorts of shingles. We know how to install them professionally and efficiently.
Wood panel sidings are made of plywood or hardboard, which is constructed of heat-processed wood pulp pressed into sheets. Panels are normally 4' by 8', 4' by 9', and 4' by 10' Plywood siding styles include smooth and rough finishes. Hardboard offers greater variety, including embossed sheets that resemble shingles.
Boards or solid wood siding, both horizontal and vertical has a breadth of styles including vertical board-and-batten; bevel or bungalow; drop tongue and groove; or shiplap.
Shingle sidings are ideal if you are looking to achieve a rustic look.
Easily adaptable to a wide range of architectural styles, vinyl siding is available in either wide or narrow horizontal board siding and comes in a wide variety of colors and textures. Vinyl siding provides long-term durability and low maintenance.
Cement fiber siding has the look of natural cedar siding and is available in a variety of colors. It is extremely durable and will not crack, rot or delaminate. Cement fiber siding also resists hail, mold, and mildew. 
Paint lasts longer on cement fiber siding compared to most wood siding. Most manufacturers back their product with a fifty-year material warranty. Depending on the product's finish, a ten or fifteen-year paint warranty also is available.
Frequently Asked Questions
My roof leaks. Do I need to have it replaced completely?
Not necessarily. Repair work is very common and can remedy some problems. We would have to inspect the damage to see if a repair is all that is needed.
How can a building owner recognize when a roof system has problems?
How can a building owner recognize when a roof system has problems?
What are my options if I decide to have my roof replaced?
After inspection, depending on the roof, we can come up with choices and pricing. We would move to product selection as our next step.
We ask for a deposit, usually pay your balance on net 30.
Are your roofers your own employees or subcontracted?
Residential is subcontracted with a consistent company. Commercial is all in-house.
Do I need to be on site while the work is performed?
No, but some specific access might need to be set up ahead of time.
Here For All Your Roofing Needs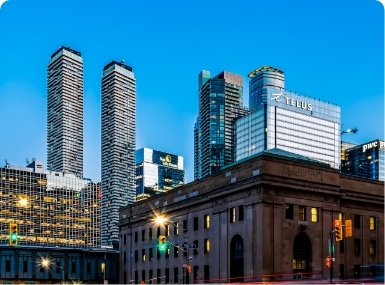 Commercial roofing solutions from Allendorfer Roofing ensure durable and reliable protection for your business.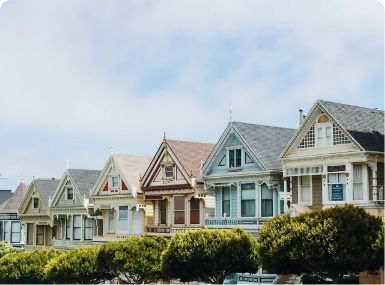 Allendorfer Roofing provides custom and high-quality residential roofing solutions for a safe and beautiful home.
We offer durable and efficient industrial roofing solutions to keep your operations running smoothly.
Get a precise and fair roofing estimate from Allendorfer Roofing to plan your next roofing project with confidence.
BUILDING A BETTER TOMORROW
Get Back To What Matters Most
Get Started With Allendorfer
Excelente trabajo
My front porch roof and gutters were destroyed by a fallen tree during a storm. I received three bids for the job and Allendorfer came in the middle, but they were the most thorough in terms of their written estimate. Work went smoothly once they received the deposit and the work was done very well. Communication with the office was great. I plan on working with Allendorfer in the future for any roofing and gutter work and will recommend to friends and family.
Outstanding job. Did a 90' x 30' flat condo roof in the 60656 area. Starting work on a 40+ year disaster and left it a "shining gem". Commercial gutters, downspouts, rebuilt the chimney and installed a cap. Building is unrecognizable. The top floor can't say enough good things about the insulation and noise reduction. If you are looking for decent, honest people who know their stuff than please give them a chance. Fair pricing, top quality materials (not second hand knock offs) and punctual top notch performance. Thank you Rich and crew for an outstanding job, peace of mind, patience and a sense of humor.
Excellent roofers who were punctual, hardworking and did a great job fixing our roof. We recommend Allendorfer Roofing as a professional and honest company that does the job. Thank you Conrad and Richard and your roofing crew.